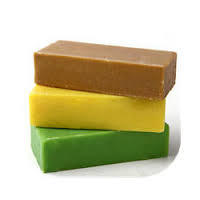 Laundry Soap
Product Description
Laundry Soap
We are manufacturing Laundry Soap. Laundry Soap is used in laundries for deep cleaning and removing tough stains from the clothes.
Our Laundry soap will remain for long time, it will remove tough stains, it will not break between washing so, it's binding is also good. We are having very good quality Laundry soap.
We can make Laundry soap as per client requirements.